I assume that everyone is familiar with patches. They are frequently used by us to enliven our possessions. However, did you know that historically, patches were not worn for fashion? Rather, they concealed rips and holes in their garments with them. Not at all unexpected, is it?
The intriguing thing is that patches have advanced significantly since those prehistoric times. They have developed into tiny, ornamental items that can improve the look of anything to which they are attached. Best feature? We are no longer limited to the archaic insignia; we have a plethora of possibilities at our disposal!
If you're interested in finding out more, this tutorial will tell you about the many kinds of easily accessible custom patches wholesale. Now let's get started!
The Top Nine Custom Patch Types Available on the Market
1. Embroidered Patches
There is no need to introduce embroidered emblems. These are most likely the most traditional kinds of patches still in use today. It's amazing how certain things never go out of style even when the world around us undergoes drastic changes. Badges with embroidery are a great illustration of this!
These patches are an easy method to give your clothes and accessories a little something extra special. Any item, be it a tote bag, jacket, jeans, or t-shirt, can have its style enhanced with the simple addition of custom embroidered patches UK.
Even better, you may personalize these badges to make them reflect your tastes. You may proudly display your own style with an embroidered patch that you can create with almost any pattern you can think of!
2. Iron-On Patches
Surely, we're constantly searching for methods to improve the convenience of our lives? That's exactly what iron-on emblems provide—a simple method to add your unique touch to apparel and accessories. It sounds easy enough to add a personal touch to your items with these badges. Patches that iron on are frequently used on jackets, shirts, hats, backpacks, and uniforms.
Iron-on badges contain a plastic backing with a small layer of heat-activated glue or adhesive, unlike embroidery appliques, which need to be sewn. To attach this cresting, you do not need to be skilled with stitching. To rapidly apply the patch where you want it, just use a clothes iron.
3. Leather Patches
Leather patches are not as popular as some other kinds of badges, but they are frequently associated with elegance and sophistication. Actually, branded leather labels are frequently used by enterprises and companies to improve the look and feel of their products. This not only gives their products an amazing appearance, but it also exemplifies one of the most well-liked strategies for modern clothes and accessory brand promotion.
Even more fascinating is the fact that leather patches can take on unusual shapes, which makes them ideal for giving regular objects a stylish edge. Whether it's shirts, blankets, backpacks, hats, jackets, or more, the options are almost endless. Additionally, you may modify them to your preferences by selecting from a variety of attachment and backing options.
4. Tactical Patches
The tactical patches are really noticeable. These emblems, which include custom airsoft patches UK, insignia, and morale, are inspired by military badges and are available in many forms.
These badges were once only used by the military to assist identify soldiers and distinguish between allies and opponents. But it didn't take long for regular people to start experimenting with them after seeing how appealing they were!
5. Woven Patches
Contrary to popular belief, woven emblems and embroidered crests are not the same. Both of them use threads to produce detailed motifs, however woven appliques use thinner threads than embroidered patches do.
Weaved badges lack a raised texture at the end because they lack a twill basis. Many of the benefits of embroidered patches also apply to woven patches; however, because of the tighter weave of woven patches, more detailed components, such as small lettering, can be included in the same area.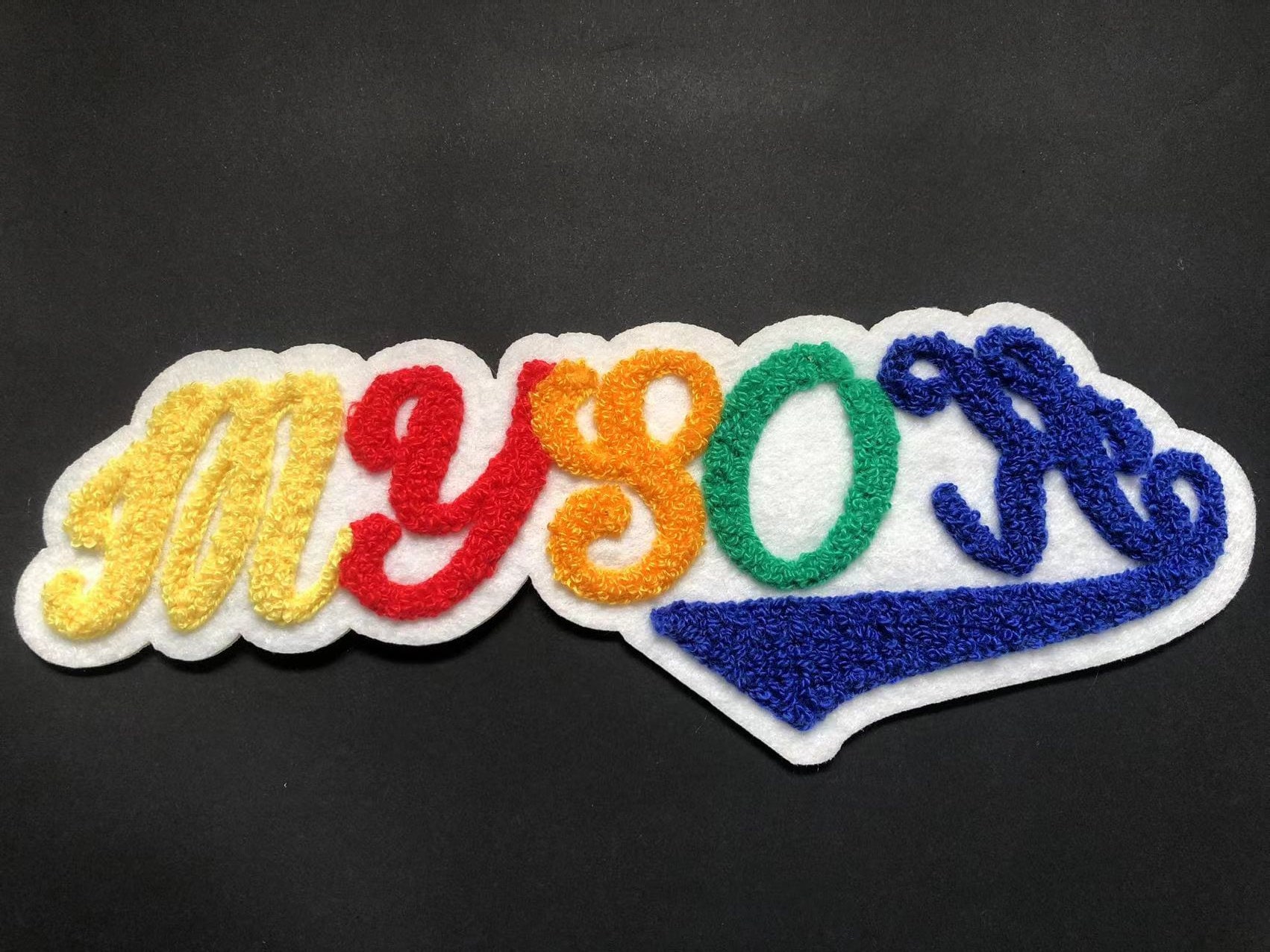 6. Chenille Patches
If you believe you have never seen a chenille patch, consider the varsity jacket you wore in high school. Do you recall the numerals on the back? It was chenille, indeed! The rich, textured appearance of these symbols gives the clothing a cozy, vintage feel. Custom chenille patches are excellent at producing vivacious, cozy patterns with a fun and dynamic edge.
Oddly enough, chenille badges have been around for a long, but they're very fashionable right now. While exposing fine details may not be the greatest use for these fuzzy threads, they work great for creating eye-catching, brightly colored objects with eye-catching typography or graphics.
7. Adhesive Backing
What kind of patches have the best backing is probably the first thing that comes to mind when you think about patches. Adhesive-backed patches are the better option if convenience is your primary concern.
Adhesive backings are easy to apply because they are clear-cut and basic. You should be aware, nevertheless, that their longevity might not match that of other kinds of insignia. Glue is applied to the back of the patch to make these crests, and once the badge is applied, the peel-able paper covering it is removed.
Though they may initially resemble stickers, their glue is far more powerful than typical sticker adhesive!
 8. PVC Patches 
PVC emblems provide the ideal ratio of robustness to style. Made from durable, soft plastic, they are a great way to give your phrase or artwork life in addition to looking amazing and vivid.
However, this is the main reason we adore PVC labels. Their resilience is what rules our hearts! These badges are made to last; they won't peel, fade, or fray with time. They are therefore ideal for outdoor use.
Custom PVC Patches are also completely waterproof, multipurpose, stylish, and easy to clean. Not only can you have them in any colour you choose, but there are also endless design possibilities!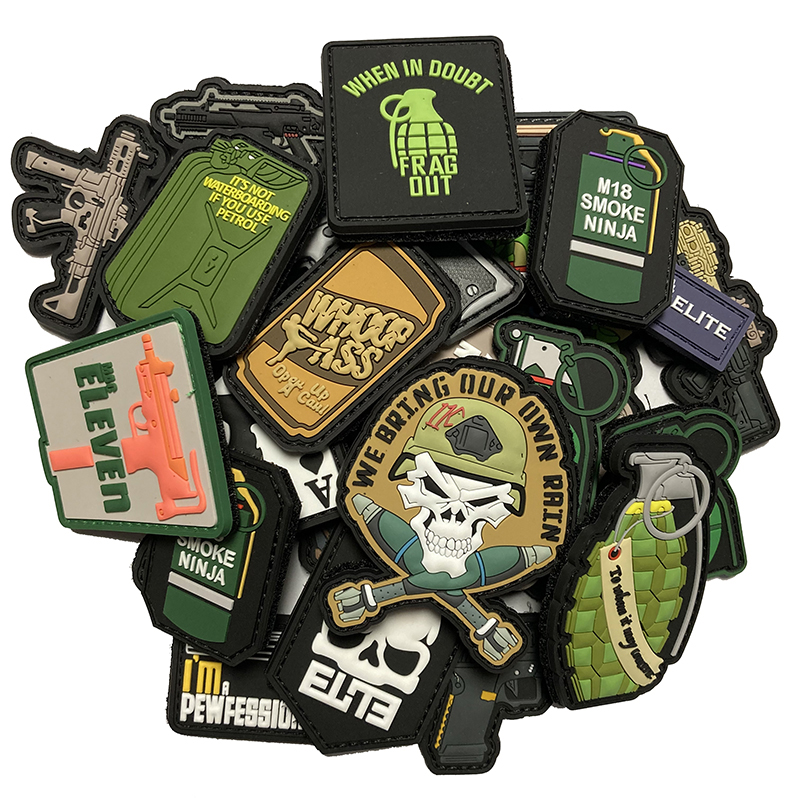 9. Velcro Patches
Velcro labels may not appear fascinating at first, but they actually increase convenience to a whole new level! A Velcro patch may be quickly attached and removed as needed, and it can be customized in any desired shape, design, and color.
You did indeed read that right! Velcro is special in the patch world because it gives you this choice. The hook and loop fasteners that these badges have make it simple to take them off of one surface and put them on another. This, along with their amazing durability, is one of the main reasons they are so well-liked for uniforms!
Conclusion:
You may find the abundance of options a little intimidating if you're new to the world of patches. However, keep in mind the surface you'll be attaching the patch to and your intended use while selecting the appropriate patch for your needs.
Certain patches are more suited for indoor use than outdoor use, and not all patches are appropriate for all surfaces. So long as you bear these things in mind, you should have no trouble finding the ideal patch!